World Mental Health Day is an important occasion for all of us at HealthCube. We firmly believe that mental health starts at the workplace, and we are committed to fostering a supportive and nurturing environment for our employees. At HealthCube, we are proud to be an employee-first company, and our dedication to better health and wellness is deeply ingrained in our corporate culture.
Hybrid Work Model and Leave Policy We continue to follow the hybrid work model, allowing our employees the flexibility to choose between in-office work and work from home. We understand that everyone's circumstances are unique, and our managers wholeheartedly support their teams' choices when it comes to work arrangements. We firmly believe that a healthy work-life balance is essential for mental well-being.
"Chats over Chai" Sessions: To further enhance employee engagement and well-being, we regularly host "Chats over Chai" sessions. These informal gatherings provide a platform for our employees to discuss matters beyond work, fostering a sense of community and connection among our teams.
HealthCube Honor Club: Recognizing and appreciating employees who go the extra mile is integral to our company culture. Our half yearly "Honor Club" program celebrates and rewards outstanding contributions from our team members. This initiative not only recognizes individual efforts but also inspires others to excel.
Wellness Initiatives : At HealthCube, we understand that physical health is closely intertwined with mental well-being. To ensure our team remains fit and healthy, we organize regular yoga and Zumba sessions, encouraging employees to work out together and destress. Additionally, our "Learning Tree Series" offers interactive sessions aimed at enhancing professional growth, empowering our employees with valuable skills and knowledge.
Revised Paternity Policy : Equality starts at home, and we firmly believe in promoting gender equality. In line with this belief, we recently revised our paternity policy to support our employees in their roles as caregivers. This policy reflects our commitment to fostering a workplace where all employees have equal opportunities to balance their personal and professional lives.
Year-End Wellness Break: To conclude the year on a positive note, we offer our employees a wellness break towards the end of the year. This break provides our team members with ample time to rest, rejuvenate, and spend quality time with loved ones. We believe that a well-deserved break contributes to overall mental and emotional well-being, ensuring our team is energized and ready to take on new challenges in the upcoming year.
On World Mental Health Day and every day, HealthCube remains committed to promoting mental health and wellness in the workplace. We are proud to lead by example and prioritize the well-being of our employees. Through a combination of flexibility, recognition, wellness initiatives, and equality, we create an environment where everyone can thrive.
The Author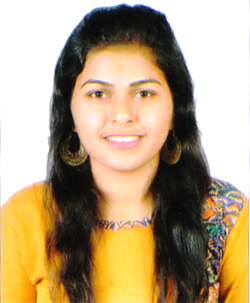 Ashritha KS, Manager- Human Resources